It's always more fun to DIY. Every week, we spare you a trip to the grocery store and show you how to make small batches of great foods at home.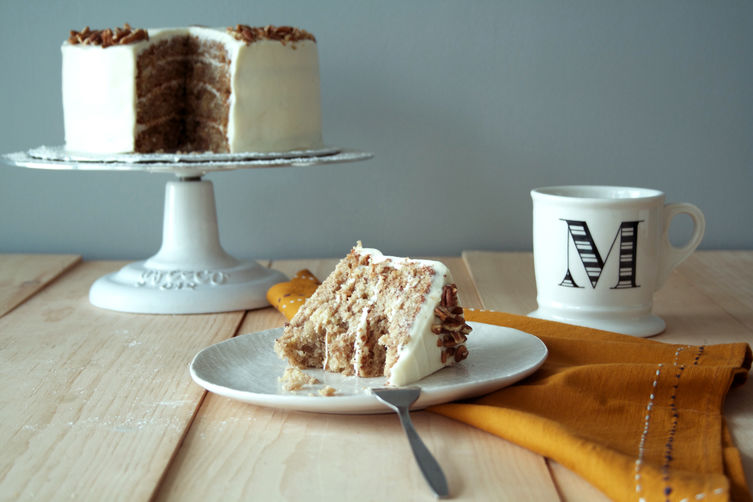 Telling people I was raised in Central Canada often elicits several assumptions about my favorite foods. Yes, Canadians generally love
dill-flavored chips
, and poutine is inarguably delicious, but it's a classic Southern American dessert that makes me swoon. Filled with bananas, pineapples, and pecans, and layered with thick cream cheese frosting,
Hummingbird Cake is carrot cake's lesser-known (but hunkier) cousin.
I accidentally stumbled upon this Southern gem when I was looking for an interesting way to use ripe bananas (not that I don't love making a weekly batch of
banana bread
, but sometimes I want to go all-out). The cake was so sweet, moist, and dense, with the perfect amount of crumble to each bite—I could hardly put my fork down. Now, it's the cake that I request every year for my birthday. I prefer the cream cheese frosting to remain somewhat tangy, so I don't overkill it with the sugar in the icing—but I won't judge you if you do.
So let the Carrot Cake 2.0 baking commence: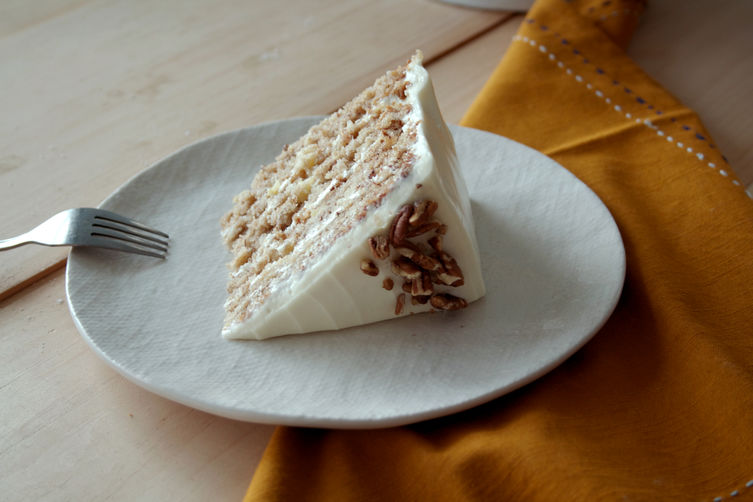 Serves 10 to 12
For the cake:
3 cups all-purpose flour
1 1/2 teaspoons baking soda
1 teaspoon salt
1 teaspoon cinnamon
2 1/4 cups raw sugar
1 1/4 cups canola oil
3 large eggs
2 teaspoons pure vanilla extract
1 cup crushed pineapple
4 ripe bananas
3/4 cup shredded coconut (optional)
3/4 cup chopped raw pecans


For the frosting:
1/2 cup unsalted butter
3 cups powdered sugar, or as desired
1 teaspoon pure vanilla extract
16 ounces cream cheese
Note: No hummingbirds were harmed in the making of this cake.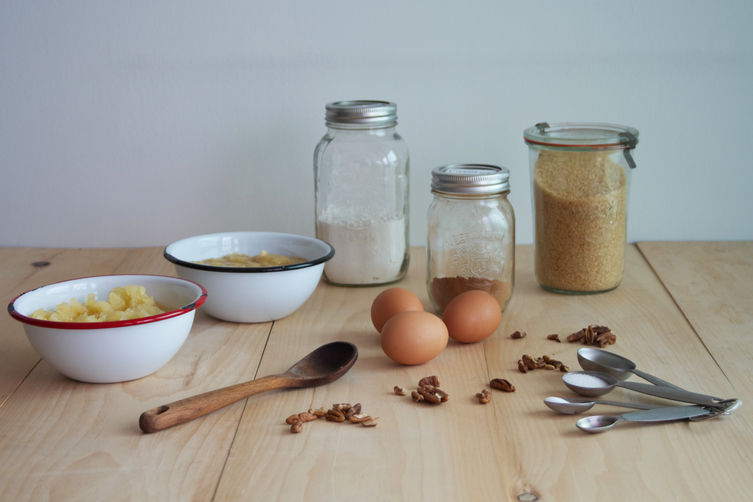 Preheat the oven to 325° F. Grease two 8-inch circular cake pans, and set them aside. In a mixing bowl sift the flour, baking soda, salt, and cinnamon. Set aside.
In a separate mixing bowl, use a wooden spoon to mix together the sugar, oil, eggs, and vanilla until well combined. Stir in the pineapple and bananas. Add the coconut, if desired.
Add the sifted dry ingredients to the egg mixture and stir them together until just combined. It is important to not over-mix this batter. Stir in the pecans and evenly divide the batter between the two cake pans. Bake until a toothpick comes out clean, approximately 25 to 30 minutes.
Let the cakes cool completely before removing them from the pans and frosting them.
To make the frosting, attach a whisk attachment to your stand mixer. In it, beat the butter, sugar, and vanilla until light and fluffy, approximately 8 to 10 minutes.
Once the sugar is well incorporated, add the cream cheese in chunks and mix until it is evenly combined. Do not over-mix after adding the cream cheese as the frosting will become runny.
Frost cake as desired (I usually slice each cake in half length-wise, then frost each of the layers, then around the exterior) and enjoy!